HannaZen
This Dog Without Eyes and His Support Cat Have Been Adopted Into a New Family Together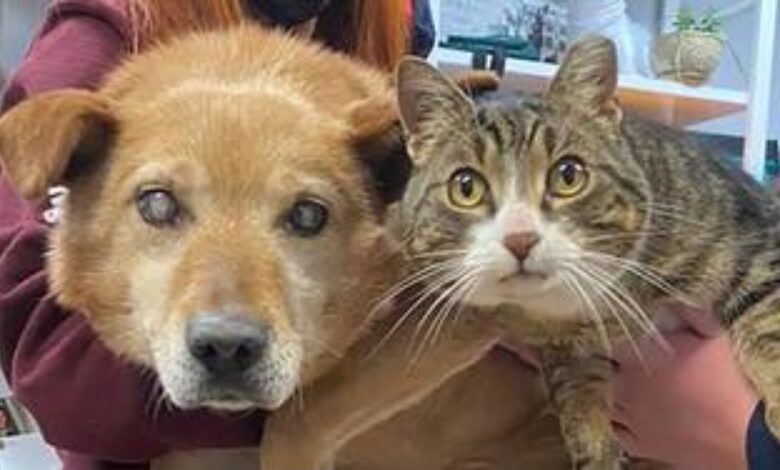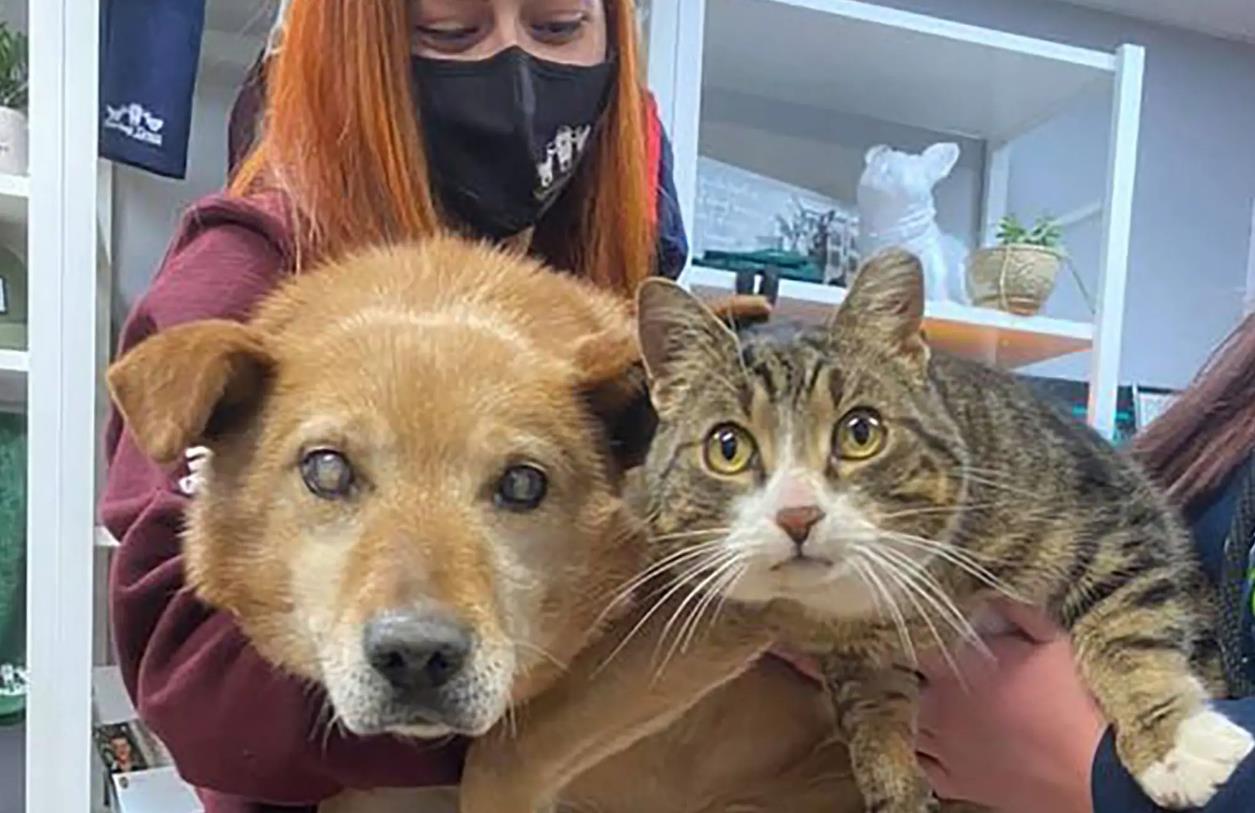 Forget about the old cliché about cats and dogs fighting—this recently adopted cat-and-dog pair depends on collaboration, teamwork, and an unbreakable relationship. Spike and Max are an unusual couple who teach us to appreciate life and remain close to the people we care about.
Spike is an 8-year-old mixed breed dog that has had his eyes removed, and Max (also 8) has been Spike's feline buddy and companion for his whole life. The dedicated duo's previous family relinquished them to Saving Grace Animal Society in Alberta, Canada, on January 25.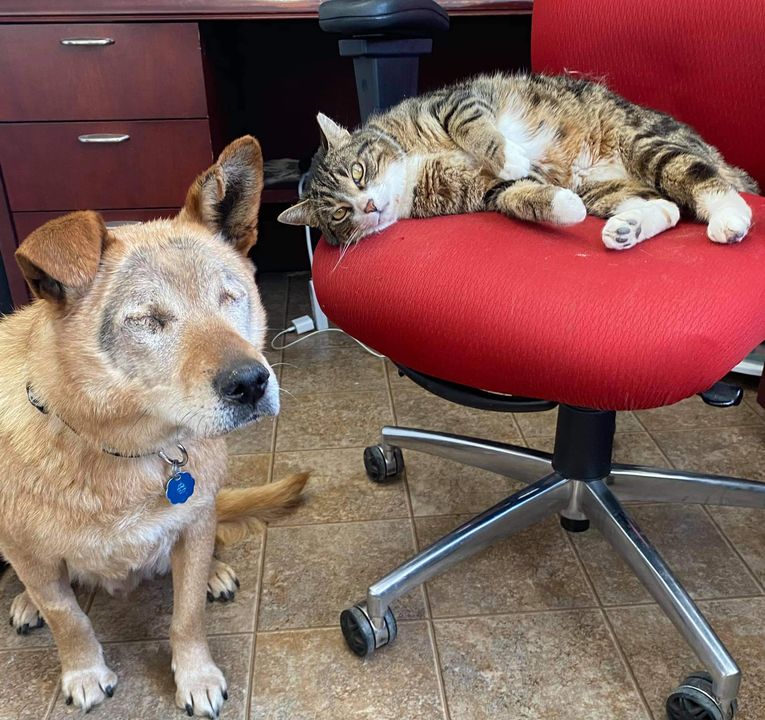 The duo had been living primarily outside, according to Amanda McClughan of the shelter, and their unique bond presumably began as they snuggled together for warmth. Spike's eyes had to be removed due to painful cataracts.
Max is more of a "support cat" than a "leader," according to McClughan.
"Max simply gives him with a degree of comfort and support," she explained. "He can smell him, he can feel him, and it's a method for him to relieve tension and worry."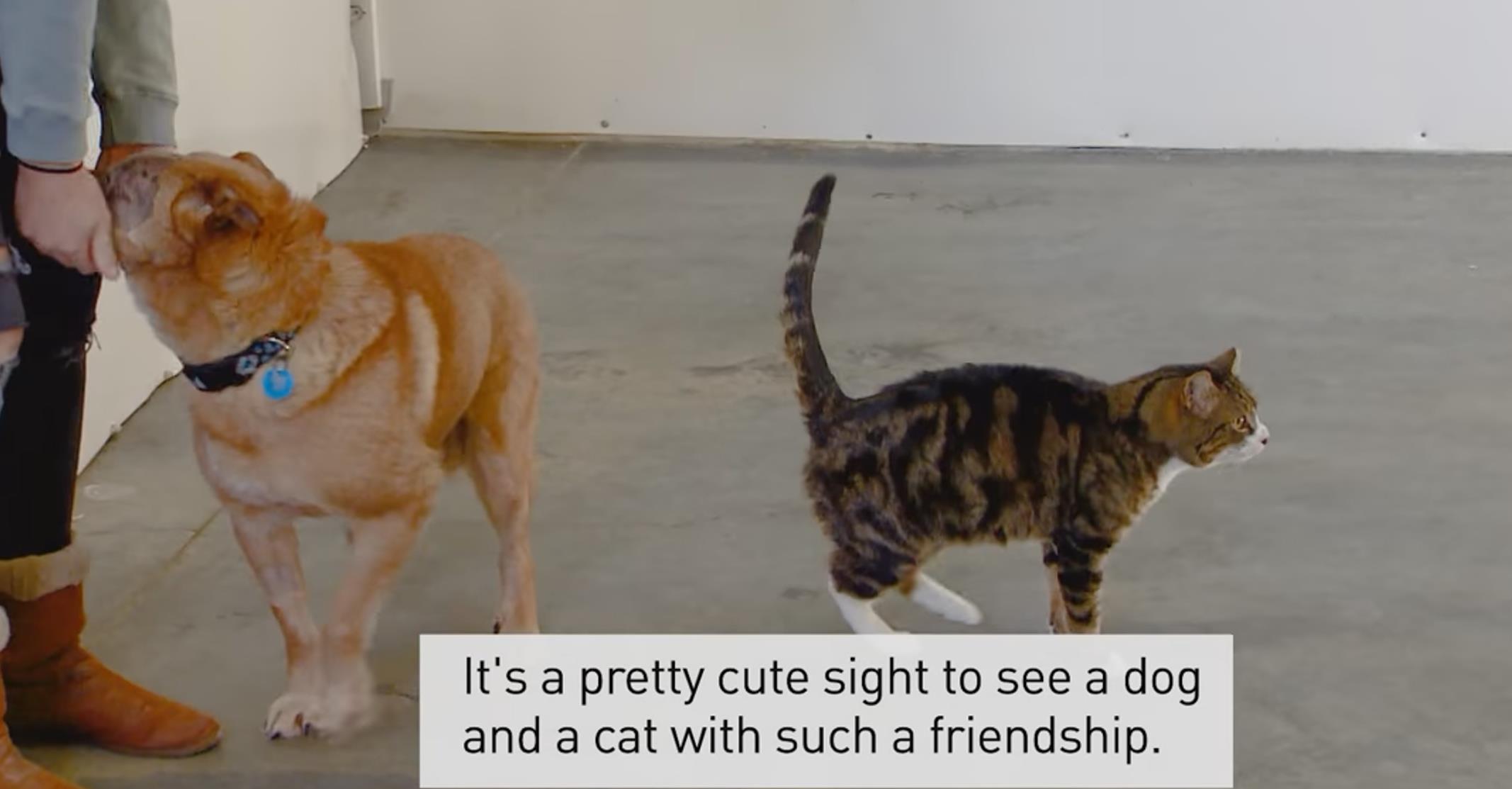 Spike and Max had been adopted together and were on their way to their new home in Manitoba, according to an update from Saving Grace Animal Society.
The message states, "They are on their way home with their new mother." "We wish this beautiful couple the best of success."
We're overjoyed to see that these two adorable friends have found a new home together. Check out the Daily Paws adoption guide for additional information on where you can get your own animal pals.