HannaZen
The Puppy Left In A Cardboard Box On The Street Gets A New Home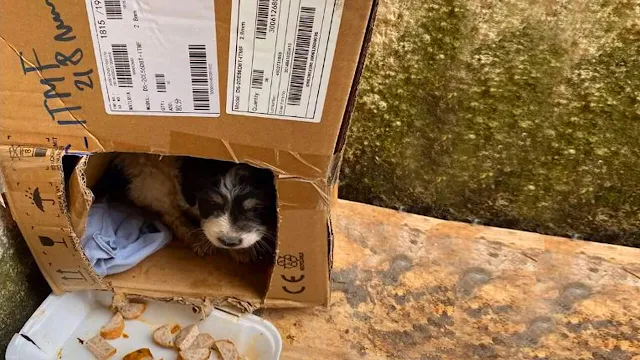 Rescuing animals is a noble deed that comes with its own set of challenges, especially when the animal in question is abandoned and in need of urgent care. In a heartwarming turn of events, Arpi Nistor, a friend of a seasoned rescuer, found a shivering little puppy in a cardboard box on the street and reached out for help.
The rescuer immediately sprang into action, rushing to the location to find the tiny pup visibly scared and cold. With gentle care, the rescuer picked him up and felt him snuggle into his chest, seeking warmth and comfort. Overcome with emotion, the rescuer named the puppy "Papy" as he cradled him in his arms.
The first priority was to ensure Papy's well-being, and so the rescuer took him to the vet for a thorough checkup and necessary tests. Fortunately, Papy was in good health, and the rescuer could now focus on providing him with a safe and loving home.
As Papy settled into his new environment, he quickly became an integral part of the rescuer's family. Despite his rough start in life, Papy was a happy and energetic little guy who loved playing with his toys and cuddling with his new human family on the couch.
https://www.youtube.com/watch?v=Zu5tTLIeRbI