HannaZen
Senior Pit Bull Cried At Shelter For A Year Until Family Returned For Her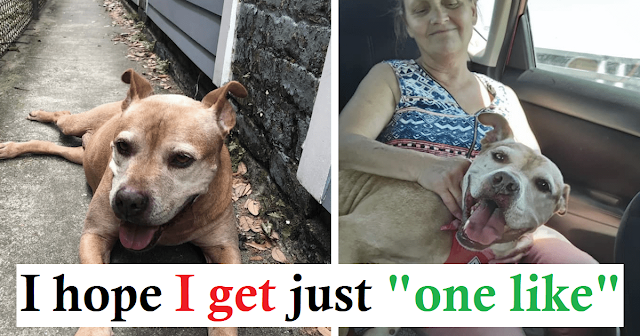 J
ada, a Pit Bull mix, had been confused, afraid, and alone for a year. Deborah Warren, her mother, was so overcome with sadness after her father died that she struggled to maintain a regular routine. As a result, Warren made the painful decision to turn Jada over to a shelter in Plaquemines Parish, Louisiana. She immediately regretted her decision, but it was too late by the time she felt more stable. Jada was at an animal shelter that had closed, which meant euthanasia for a Pit Bull breed like Jada. Jada's former family thought she was gone for good for months until a Facebook post piqued their interest.
Jada's Adoption Journey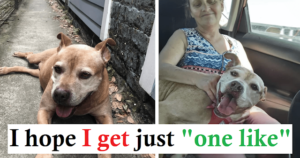 When Jada's shelter closed, Northshore Humane Society rescued a group of seven dogs, including Jada. The team was aware that rehoming an 11-year-old Pit Bull would be difficult, but they were determined to make it work. They were all smitten by Jada's lovely nature and thought she'd find a permanent family in no time.
Weeks, however, quickly turned into months. Jada had been with them for about a year before they realized it. The charity has published a range of images and videos in order to help the pup find a home. They even attempted to air a news story about her with no success.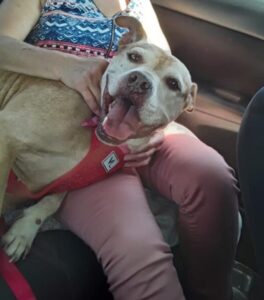 Jada was clearly dissatisfied in the shelter. When humans passed by her kennel, she would wail. The employees attempted to keep her comfortable by allowing her to work behind the front desk during the day and even providing her with a temporary foster home, but nothing worked. Jada continued to wait, and her sadness grew with each passing day.
Then, one video in particular transformed Jada's life. The staff made a heartfelt TikTok video and posted it widely on social media. It shows Jada sobbing and pleading for a place to live. That was the footage that piqued the interest of Jada's old family.
Finally, they've reunited!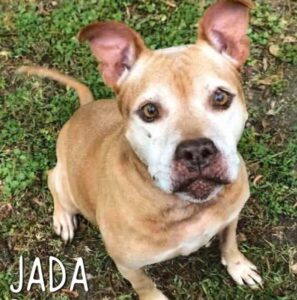 Jada's family feared she was dead for a year. Warren felt terrible and grieved every day about her decision to give up Jada. Because grief is so tough, it drove her to make a decision she would never have taken otherwise. Her extended family couldn't believe their eyes when they saw Jada on Facebook. Jada had survived!
"I exclaimed, 'Oh my God, it's her,' and we both busted out crying," Warren explained.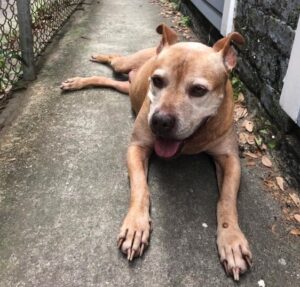 Warren's son, Josh LaBarge, and his family consented to adopt Jada so that she could be raised in a caring household. They adored Jada and were heartbroken when Warren let her go.As a result, LaBarge, his wife, and their 10-year-old daughter drove several hours to pick up Jada and bring her home. Warren, of course, came along so she could see the sweet dog again.
When she spotted the familiar individuals at the shelter, Jada's face lighted up. She wagging her tail as she ran to her family. She could tell she was finally at home. Her days of sobbing at the shelter had come to an end.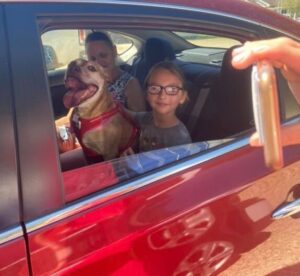 The shelter staff was moved to tears by the prospect of Jada departing, but they were also relieved that she had received the happy ending she deserved. The Northshore Humane Society is a huge fan of second chances, so they were thrilled that Jada's family was able to welcome her back home. It may be different without her father, but at least she is with humans who adore her.