HannaZen
Owner Thought Dog Passed Away Two Years Ago But Ends Up Finding Her Living Alone In The Mountains
Animal Protection tried to catch a dog that had strayed into a housing estate in the mountains. She was so emaciated that it was a miracle she was still alive. Hope For Paws stepped in when animal welfare failed, and that was a good thing!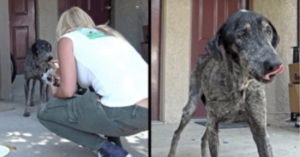 The poor dog had lost so much hair that you could see the bones through the skin. Her appearance was absolutely heartbreaking. The dog was terrified of people, but she couldn't resist the cheeseburgers her rescuers were happy to feed her. The poor girl was really hungry.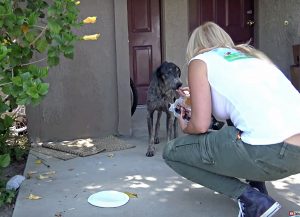 As the rescuers continued to feed her, one of them sneaked up behind her to prepare the noose. It would take a few terrifying seconds, but they had to catch this poor animal. She needed medical help and a suitable home.
Streets or mountains are no place for dogs! She deserved a real home!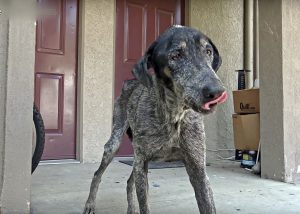 Finally, the little dog was carefully picked up and put in the car. She was scared, but she behaved very well. Her rescuers named her Edna. Back at the health center, they examined her to see if she had a microchip and she did. It turned out that her first owner had given her a new home a few years ago. The owners told her that Edna passed away! How terrible! But despite the good news that Edna was still alive, the original owner was not interested in getting her back. Perhaps it was a blessing because Edna was placed with a wonderful foster family and from there she found her forever family! A wonderful mom and a human sister who loves her so much! No more days of hunger and loneliness for Edna!