HannaZen
Luna's Miraculous Journey: From A Helpless Puppy With Sеνеrе Dеmօdех To A Happy And Healthy Dog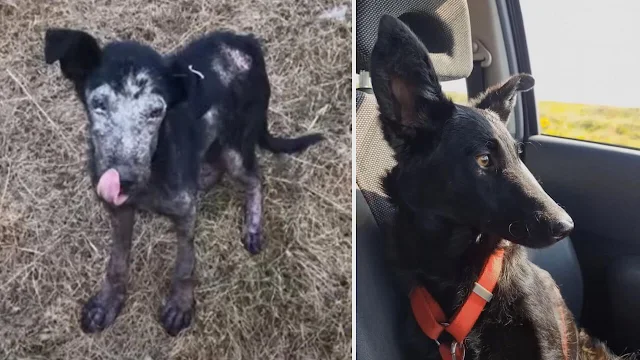 Meet Luna, the little puppy that defied all odds and emerged as a symbol of resilience and hope. Luna's story is a testament to the power of love, care, and determination in nursing an innocent animal back to health.
Luna's journey began when Edina Pasic visited Shelter to rescue a poor shepherd in terrible condition. However, her attention was drawn to a 4-5 month old baby girl suffering from severe demodex Luna was lying helplessly under a doggy house, giving up on life. Edina knew she had to act fast and rushed Luna to the vet.
Luna's condition was one of the most challenging cases Edina had seen in recent months. Her fragile body was riddled with wounds. Luna didn't even have the strength to fight off other dogs. The vet diagnosed Luna with severe anemia, and her immune system was compromised.
Despite the odds stacked against her, Luna never lost her appetite. With regular IV drips and medication, Luna slowly began to recover. She started taking walks and enjoying the sunshine, and her appetite improved.
Thanks to the love and support of kind strangers, Luna made a full recovery in just two months. She now enjoys long walks and a great life with her forever family.
Watch the video below for the full story!