HannaZen
FRIESIAN STALLION GALLOPS SHOWING OFF HIS MAJESTY AFTER OWNER SETS HIM FREE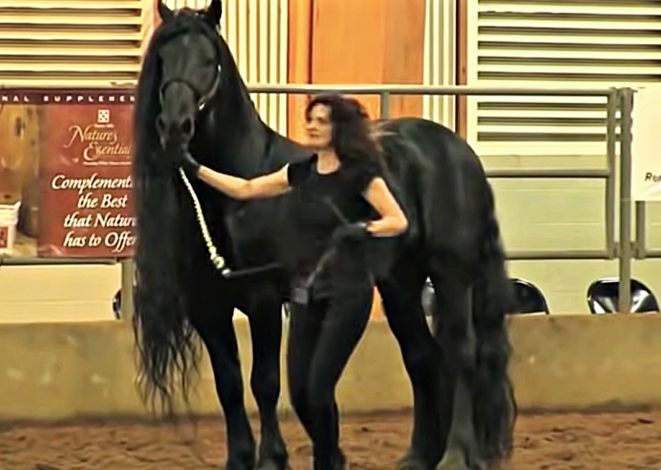 If there is one thing that we can all agree on, it is that horses are extremely blessed in comparison to the majority, if not all, other animals when it comes to natural beauty. It is extremely difficult to ignore a magnificent horse in front of you; even many horsey individuals who have never seen a horse agree that horses are just fantastic.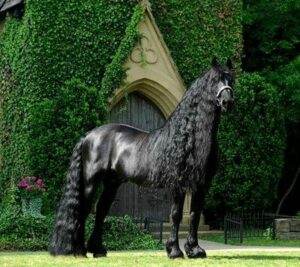 To be more specific, everyone has various horse breed preferences, however this magnificent Friesian in the video below is regarded as one of the most attractive horses. Frederik the Great is his name. Frederik the Great is a Friesian stallion that resides at Pinnacle Friesians in the Ozark Mountains of Arkansas. He was six years old when he was brought to this farm from the Netherlands.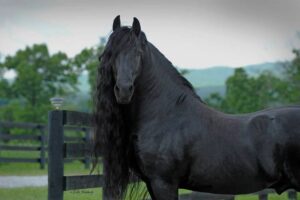 He earned the unofficial title of "world's most gorgeous horse" in May 2016. Frederick the Great, the Prussian monarch of the 18th century, is his name. Since then, he's featured on Stephen Colbert's Late Show and has been offered roles in films. It's also worth noting that James Corden, the host of The Late Late Show, was blown away by Frederik's beauty. He couldn't believe his good looks were real, which is why he kept praising Frederik for a few minutes. His mane and tail are among the most stunning I've ever seen.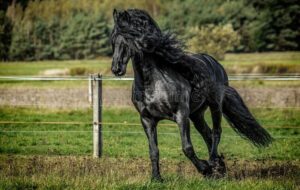 The way he moves around is really wonderful, as you can see in the video below, and you can tell he is very confident in his performance. Frederick the Great is one of the world's most enthrallingly beautiful horses. His grace and stature are unrivaled, and the way he looks to be dancing on air with ease is poetry in motion.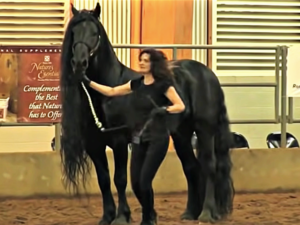 It's tough to put into words how to characterize him. It's no surprise that he was voted the most gorgeous horse of 2016. I admire his sass, and I believe he possesses a something that few other horses possess. Have a look at the following video for more, and let us know your comment!