HannaZen
Cop Sees Pup Chained Out In The Rain & Promises To Make Him Part Of His Life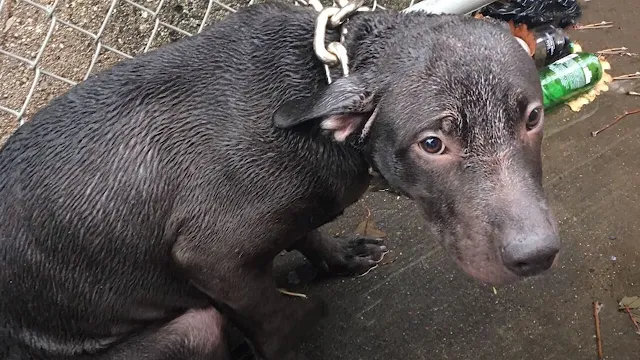 It was a cold and rainy day when NYPD Officer Michael Pascale came across Joey, a small black dog abandoned in a public park. Huddled among used needles and broken bottles, the dog was shivering and soaking wet with a thick chain around his neck.
Officer Pascale knew he had to act quickly and took Joey to the
 Animal Care Centers of NYC
's shelter in Brooklyn. As he dried the grateful pup with a towel, he felt a special bond forming between them.
Pascale's wife was equally smitten with Joey and immediately gave her approval to adopt him. However, they faced a hurdle: Joey had to remain under the care of the shelter for a mandatory 72-hour stray hold. Pascale promised to return to the shelter every day to visit Joey.
After the hold was up, Pascale officially adopted Joey and brought him home. Today, the once-neglected pup is a strong and cherished pet who loves exploring New York with his dad and snuggling up on the couch with his mom. Pascale reports that Joey has become quite the "Mama's Boy" and has even gained an Instagram following under the handle 
@Joey_Good_Doggo.